Evenals Jackson Pollock was Mark Rothko een exponent van het abstract expressionisme. En dan met name van colorfield-stroming. Deze stroming kenmerkt zich door (de naam zegt het al) een overvloedig gebruik van kleurvlakken.
No. 8, Mark Rothko, 1949, National Gallery of Art, Washington DC, VS.
.

Orange and Yellow, Mark Rothko,  1956. Albright-Knox Art Gallery, Buffalo, VS.
.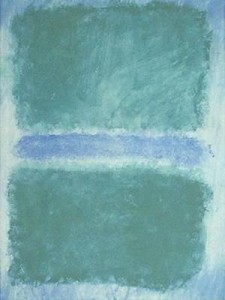 Green divided by Blue.

.

Number 14, 1960.  Museum of Modern Art, San Francisco, VS.
.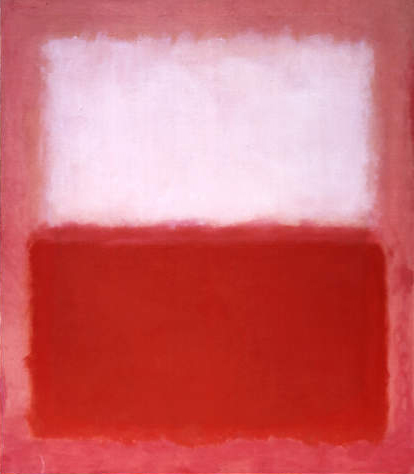 White over Red, 1957.
.

Number 15, 1952